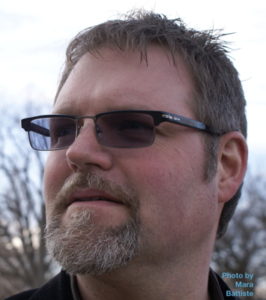 Contact Judd
Judd is a concert music composer, a jazz performer and composer/arranger, and a music teacher at Jefferson High School in Lafayette, IN, where he works with students in the areas of music theory, composition, and as director of the school's jazz combo. He has served as a member of the National Coalition for Core Arts Standards (NCCAS) writing subcommittee revising the standards for music theory and composition in grades 9–12, and as Chair of the Indiana Music Education Association (IMEA) annual Composition Competition.
Danby is a frequent guest on WBAA-920 AM Purdue's "Inside Jazz" with host Don Seybold, presenting shows on his own music, and the music of Dave Douglas, Brad Mehldau, Thelonious Monk, Chris Potter, the San Francisco Jazz Collective, and the history of the jazz piano trio. He has also presented pre-show talks for Purdue Convocations on the music of the DIVA Jazz Orchestra, Vijay Iyer, Brad Mehldau, Chris Potter, Cécile McLorin Salvant, the San Francisco Jazz Collective, and the Piano Etudes of composer Philip Glass.
His works have been performed at venues throughout the U.S., including the Atlantic Center for the Arts, Ball State University, Connecticut College, Indiana University, Kansas State University, Merkin Hall, the University of Illinois at Urbana-Champaign, the University of Iowa, Wabash College, and the Tippecanoe Chamber Music Society. His jazz works appear on the Los Blancos Latin Jazz Band CD Receta Original (Red Pepper Records CD374). His compositions have been featured on the radio by WILL-FM (Urbana, IL), Inside Jazz on WBAA-Purdue, and WICR in Indianapolis.
Danby's primary instrument was trumpet from 1975 until 2001, when he switched to performing exclusively as a jazz pianist. He performs as a leader and sideman with jazz ensembles throughout central Indiana. He has performed with Roscoe Mitchell and recorded Anthony Braxton's Composition 165 under the composer's direction (New Albion 050).