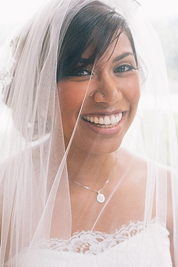 Seema is a freelance event coordinator and entrepreneur. She is an Owner/Co-Owner at Carnahan Hall, LaffyCon LLC, Upbeat Productions LLC, and OMFC LLC.
Seema completed her Bachelor's in Political Science from Miami University (Oxford, OH) in 2008. She specializes in event planning, hospitality, and event logistics. Since 2011, she has worked for a number of larger music festivals ranging from 20,000-200,000 in attendance. Seema has a passion for live music and enjoys Talent Buying/Talent Scouting for upcoming events.
Board leadership: I would like to see the Jazz Club expand its efforts in social media, marketing, and web presence. I can provide online ticketing services through Carnahan Hall as well as reach out to other partners to help spread the word on upcoming events. I believe that in the past year the Jazz Club has grown its reputation through the J.A.M. sessions, workshops, and regular season concerts, and I would like to help continue these efforts. I am interested in having Carnahan Hall and The Jazz Club team up to present higher profile jazz artists. I also believe that The Jazz Club could apply for additional funding via "Visit West Lafayette/Lafayette" and TAF in order to expand its event catalog for the year.