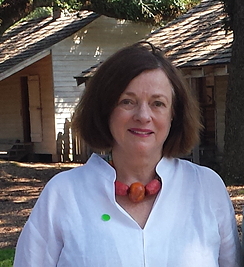 Jeanne is a retired attorney, recently relocated from 28 years in Seattle. She moved to West Lafayette to be a part of her grandchildren's lives and has settled in and become active in the community. Jeanne served on the Board of Directors of the Purdue Women's Club last year and is now on the Board of Directors of the Art League at the Art Museum of Greater Lafayette. She participated in the racial reconciliation efforts here and is training to be a CASA.
In Seattle, Jeanne enjoyed the cultural assets of the city, including a thriving jazz scene. She has loved jazz for a very long time and seen many of the jazz greats. About 15 years ago Jeanne started jazz singing lessons and performed in some small clubs. "The true value of those lessons was that I learned so much about jazz and how it's made. My tastes expanded and I was able to listen more carefully, which enhanced my enjoyment of the music."
Board leadership: I would like to help The Jazz Club obtain funding to bring more good jazz to Lafayette. I could write grants as part of the development effort. I would also like to help the Jazz Club bring jazz appreciation to our public, in the form of seminars or actual classes that teach the listener about the structure and history of jazz. I believe that jazz is America's true classical music and want to do my part in preserving and expanding this form and creating new audiences. I know that jazz musicians have limited opportunities to perform and earn little, and I would like to do my part to change this.